What is Qustodio parental control and why should I use it?
By Qustodio Team on 02-25-2021
There are no two ways about it: if you are a parent and your child has access to the internet, you need a parental control.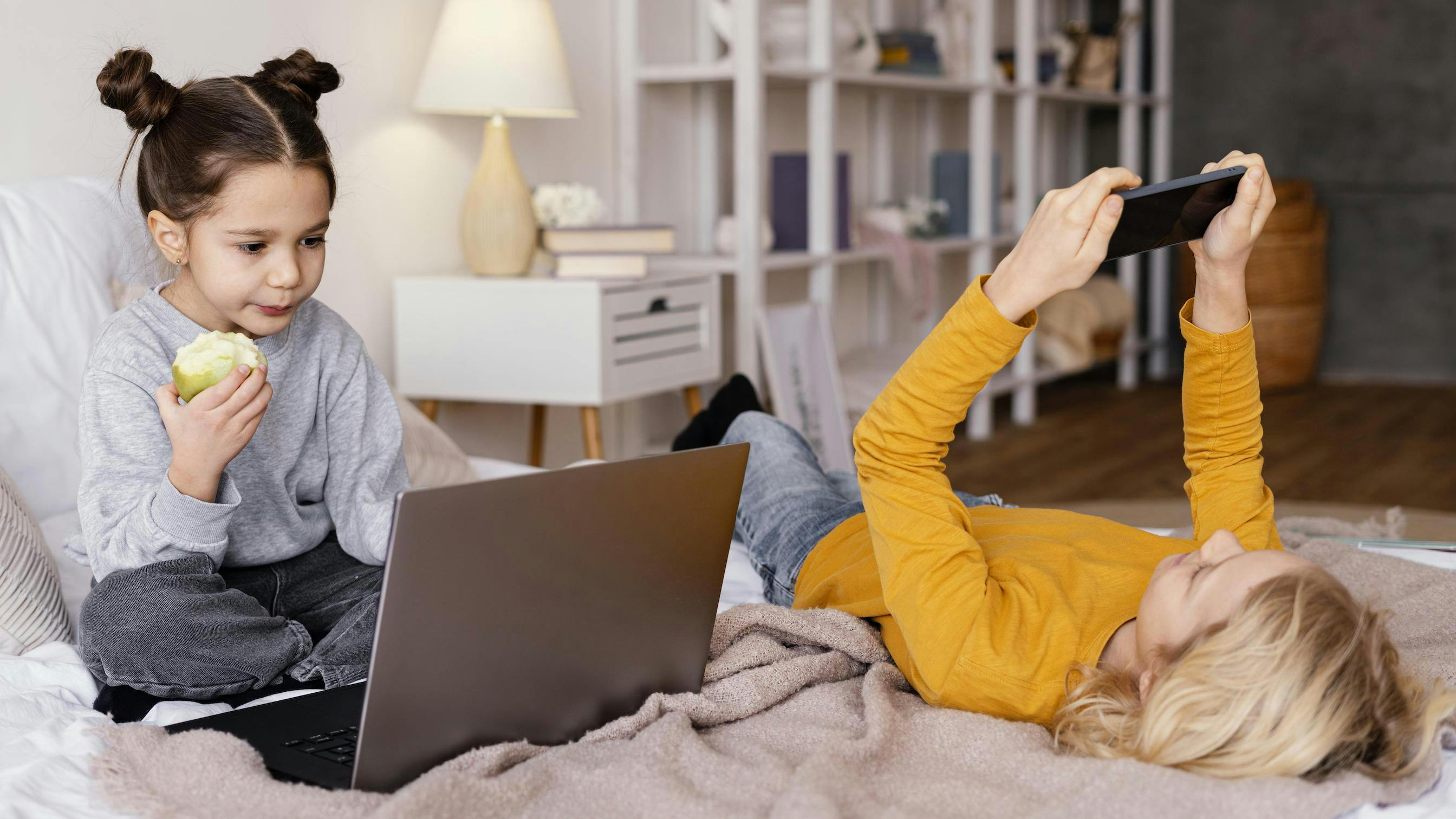 Even if you are really, really strict at home, let's face it: nowadays it's become virtually impossible to impose a complete ban on the online world. Today's kids are surrounded by all things digital. From smartphones, to laptops, to social networks, to video platforms like YouTube, to the latest apps and games… The list goes on. Not to mention the sudden shift to online learning due to the global pandemic meaning, in order to keep up with their studies and continue learning, kids have to spend several hours a day, every day, in front of a screen.

The pros and cons of technology
Whether we realized it or not, pre-Covid-19 we were already living a different kind of new normal: the digital reality. You only have to think back to your own childhood to see how much things have changed, sometimes at breakneck speed!
Kids don't realize that anyone can publish on the internet, that not everyone's intentions are good... or how quickly viral challenges can become dangerous.
Now, depending on your own relationship with technology, you may have mixed feelings about your child being thrust into the unknown. On the one hand, there is a plethora of knowledge available to them at the touch of a button that we couldn't even dream of as kids.
Technology can provide hours of fun and entertainment and is much more sophisticated than the ways we used to find to pass the time. What's more, video chats and messaging services facilitate communication with friends and family who live further away and basically became a lifeline for so many of us during lockdown.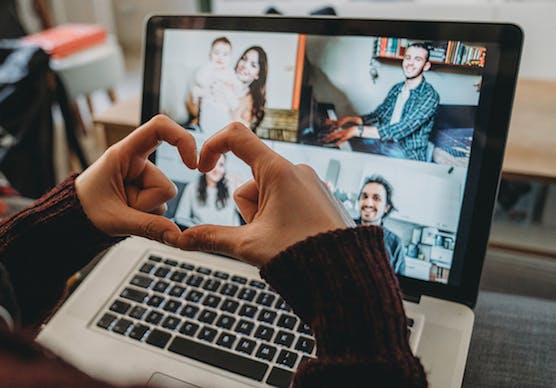 On the other hand, there is almost too much available online, creating an element of danger and risk or a kind of dark side, if you will.
This can range from more trivial things such as kids researching their school project only to discover the information they compiled was false.
Kids don't realize that anyone can publish online.
But it can quickly escalate. Social networks aren't safe spaces where we can only chat to people we know. Many allow contact and interaction with strangers.
Kids don't realize that not everyone's intentions are good.
Let's take it a step further. In recent years, we've seen a surge in the number of horrifying and often life-threatening "challenges" posted and encouraged by kids and teens.
Kids don't realize how quickly these fads can become dangerous.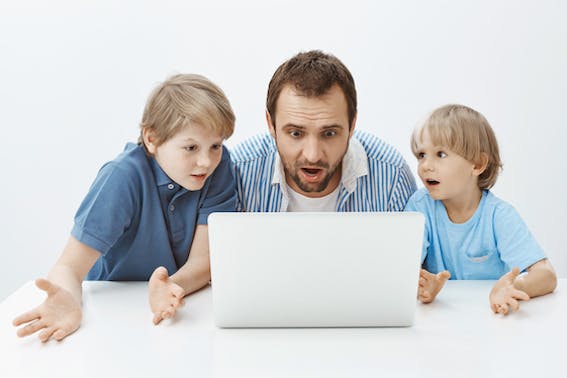 How parental controls can help
The facts speak for themselves: in an increasingly digital world, there is constant exposure to different kinds of risks. That's why, in this day and age, it's essential to install a parental control app on your child's device(s). Not only will it keep their online activity safe and healthy, leaving them free to continue learning and exploring, it will give you that peace of mind whenever you see them browsing the internet, using the latest app or, if they're a little older, active on social media.
Although the name can sound a little authoritarian, parental controls simply give you an insight into what your child is doing online and offer you the option to manage their activity. Depending on your personal parenting style, this 'control' can be as rigid or as relaxed as you feel necessary.
Whether you want to filter out specific websites, block nasty apps or establish how long your child can spend in front of the screen and when; it's up to you. Parental controls provide parents with that extra support to help protect our kids' innocence.
Making the decision to install a parental control on your child's device(s) can also be a good moment to check in with your child and find out what they tend to use the internet for. Let them know about the importance of healthy tech use and staying safe online. Then, explain that you're installing a parental control on their device to protect them. After all, communication is a two way street!
Why Qustodio?
As far as parental control software goes, Qustodio is a pretty solid option. Whether you're a tech-savvy parent or a technophobe, it doesn't really matter - Qustodio does the work so you don't have to. Its impressive suite covers a broad range of platforms, including smartphones, laptops, desktops, Kindles and, most recently, Chromebooks. In other words, Qustodio can protect your child's device pretty much no matter what kind it is.
Qustodio gives you an insight into your child's online world and offers you the option to protect their activity.
What exactly can Qustodio do for me?
Parents are becoming increasingly concerned with their children's digital safety and rightly so. As a result, there is high competition in the parental control field. In fact, we've already compared our offer with some of the top competitors to make the decision of choosing the right one for you that little bit easier. If you'd like some more insights into the kinds of features available out there, check out how Qustodio fares against Circle, NetNanny and Bark.
Nevertheless, with its top of the range features, Qustodio is a strong contender and remains a firm favorite for millions of families across the globe. When you choose Qustodio protection, here are just some of the benefits you can expect:
Cross-platform compatibility
Qustodio parental control software is compatible with all platforms (Different technological solutions for different operating systems, mean some features may vary depending on the platform. Consult the website for full details)

Plans for different needs and budgets
At Qustodio, we know every family is different. That's why we offer a range of plans to cater for families big and small and, equally as important, with varying budgets. From a basic free plan to Premium plans covering up to 15 devices, there's something for everyone. Check out our prices to find the right plan for you

Regular activity reports
Receive a detailed breakdown of your child's daily/weekly activity (you decide how frequently you want to be notified). This keeps you up to date, lets you detect any changes in your child's behavior, see which websites and apps they use, if they've looked into any worrying new crazes online and much more

Handy Parent App
Parents who like to check in on the go can download the Qustodio Parent App on their own smartphone for more practical and immediate use

Family Portal dashboard
There is a web dashboard for parents who prefer to view activity on their laptop or desktop computer. This can be used alone or alongside the parent app. We want to make things as convenient for you as possible
Aside from all this, our most popular features include:
Time limits
Encourage healthy habits by blocking the times you don't want your child to use their device e.g. meal times and bedtime

App and game blocking
Limit or ban addictive or risky games and apps

Geolocation
Stay in the know about where your child is when they're out alone or with friends

Geofencing
Create safe areas where it's ok for your child to be and receive alerts if they wander further afield

Smart web filtering
Keep browsing safe and age-appropriate so your child can enjoy time online without accessing anything they shouldn't

Calls & SMS monitoring
Make sure your child only receives calls and messages from trusted contacts. This feature is currently only available on Android devices. For full information, see our help article

YouTube Monitoring
Keep an eye on your child's searches and videos on the YouTube website to know activity is age-appropriate

Panic button
Lets your child notify a trusted adult if they need help. This feature is currently only available on Android devices. To learn more about this feature, see our help section.
Best of all, Qustodio offers a free trial where you can enjoy full access to all Premium features. Once the trial's up, you can keep your free account with basic protection features or upgrade to a Premium plan to keep using all features and protect multiple children and devices.
Which Qustodio app should I install?
Depending on your device, you'll access the App Store or Google Play. There, if you search for Qustodio, you will see two options: Kids App Qustodio and Qustodio Parental Control App. Qustodio Parental Control App is our Parent App and parents should download and install it on their own smartphone. This option is the most comfortable since it allows you to monitor your child's activity on the move. You can also choose to install Qustodio on your computer and see your child's activity directly from our web too, if you prefer.
Creating an account
It's simple to get started with Qustodio. You can create a parent account via the web or, once you've downloaded the Parent App on your phone, select I'm new to Qustodio and follow the instructions to correctly install the app and create your child's profile.
You can choose to keep the default protection settings or, to get the most out of Qustodio, we recommend you customize them to suit your needs. You'll need to check your inbox and validate your email address in order to receive activity reports for your child.
Protecting a child's device
Once you've created your Qustodio account, you are ready to protect your child's device(s).
For mobile devices:

Open your child's mobile device and download and install Kids App Qustodio on it. You should log in with the same credentials you used to create the parent account. See here for full steps for iOS devices or check here for instructions for Android devices.
For computers:

We recommend you log into the computer with an administrator account and create a different user for each child. This way, when you create a Qustodio child profile for each child you want to protect, you will be able to associate the child's user session to their profile. Next, access the Qustodio download page to install protection on the computer. See here for help installing Qustodio on a desktop device.
For Chromebooks:
These kinds of devices require a two part process to ensure complete protection. Firstly log into your child's session and go to Google Play to download and install Kids App Qustodio. Follow the instructions on screen, then go to Chrome extensions to install and connect the Qustodio extension. Click here for more information about setting up Qustodio protection on a Chromebook.

The number of devices/children you can protect depends on your plan. If you are using the trial version, you can protect multiple devices/children for 3 days. After that, you will automatically switch to the free version and your account will be temporarily blocked until you remove extra devices/children or upgrade to a Premium plan. See here for help removing extra devices or child profiles.
We hope you'll enjoy your Qustodio experience! We'll be back with more tips and tricks about how to get the most out of Qustodio. Until then, why not take a look at how you can customize Qustodio to help with homeschooling or, for advice and more technical information, make sure you visit our Help Center.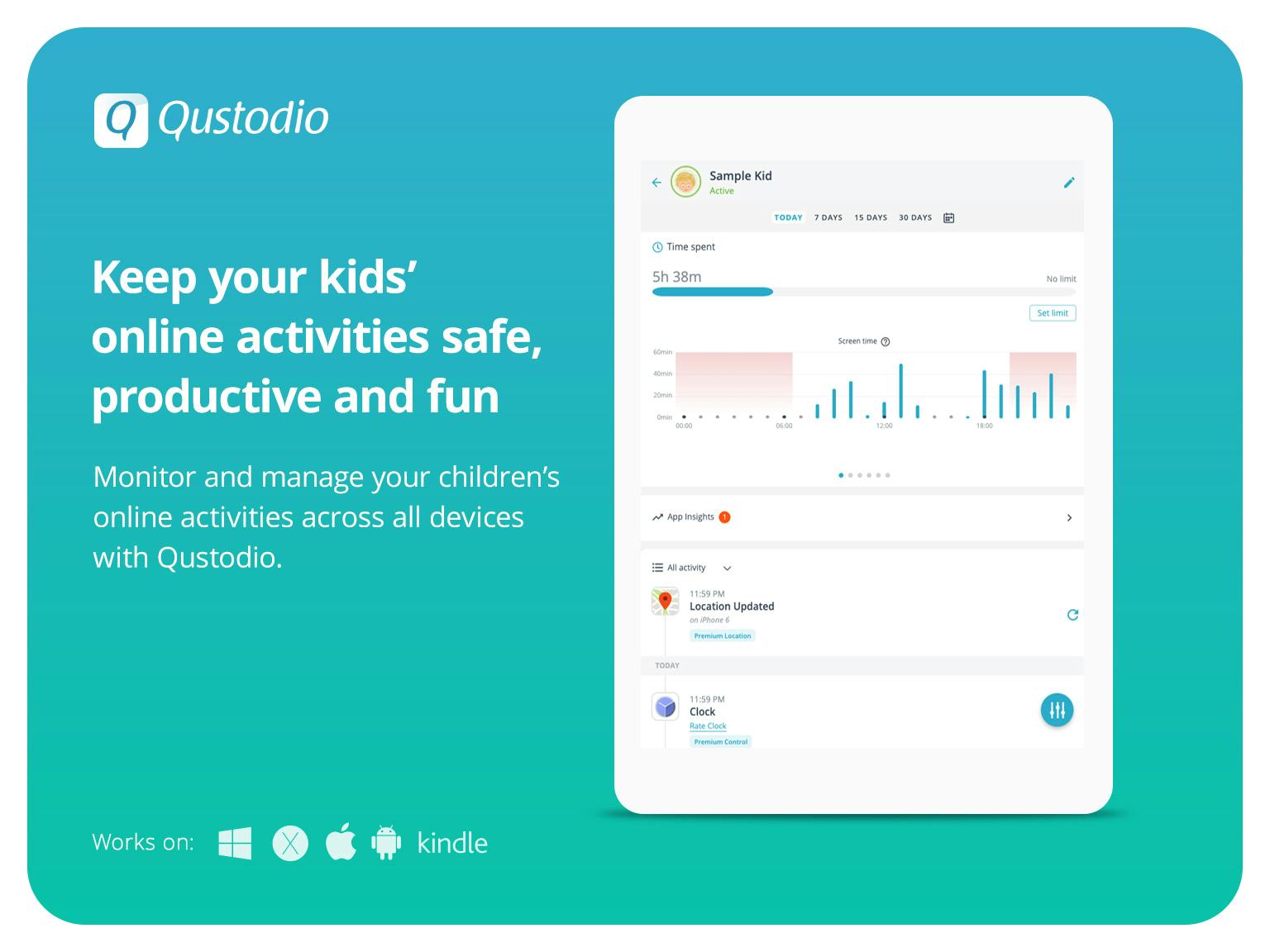 Qustodio: promoting healthy technology use for children