What's the best way to ask your child to disconnect from screens?
By Maria Guerrero Moya on 10-04-2020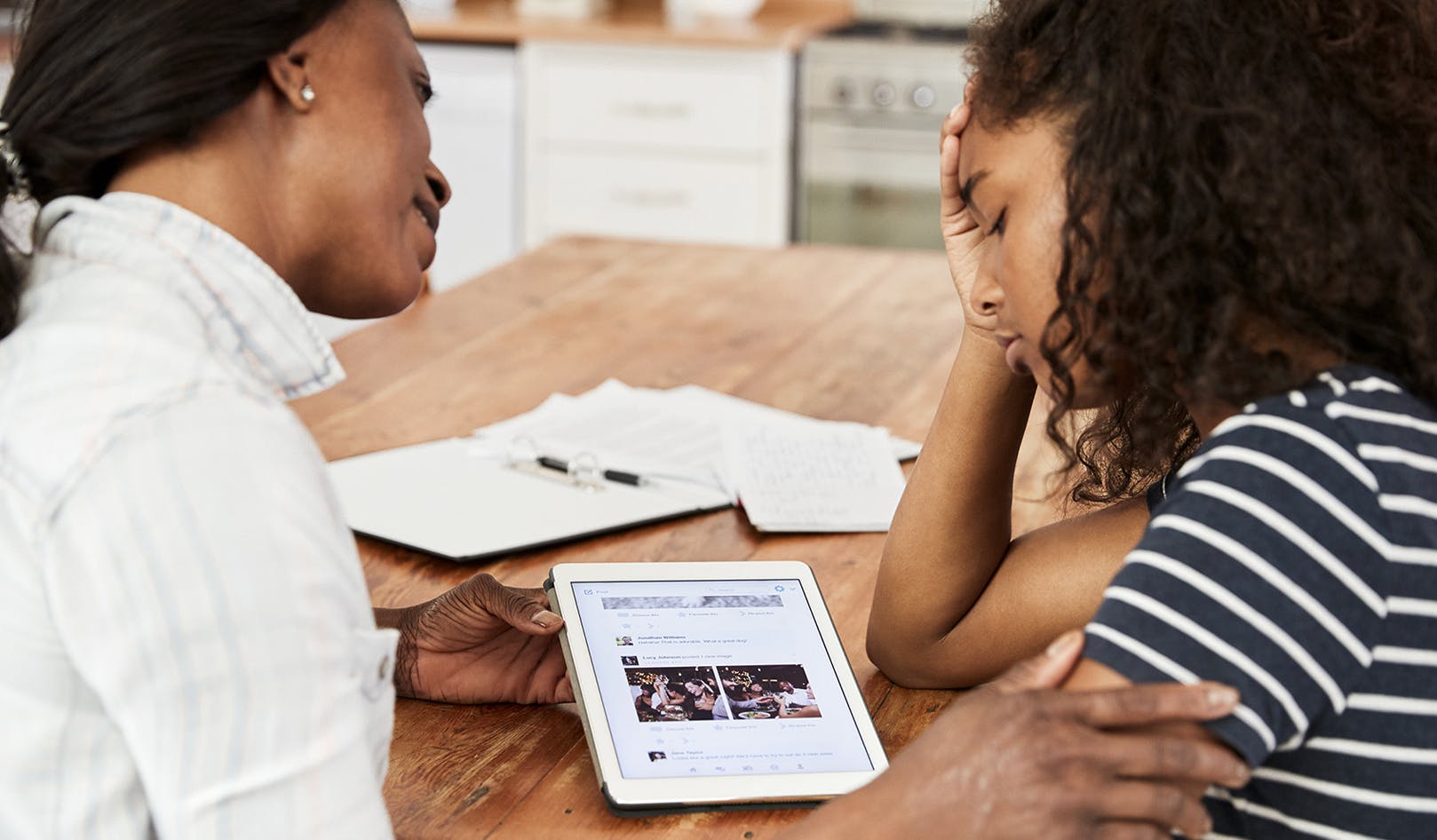 Find out which of the 4 approaches most parents try to get their children to unplug from digital devices and turn off smartphones really works.
Getting kids to cut down on screen time is one of the biggest challenges parents have today. In this age of rapidly changing technology and crisis after crisis, much of what we do feels like it has no reference, like we are part of some big new experiment. But research does exist and common sense does still apply. And as a family psychologist, I have the additional advantage of seeing what has worked and what hasn't for the parents who come into my practice looking for help getting their children to unplug and get off devices.
I can tell you parents are overwhelmed right now. They've tried every method in the book to ask their children to disconnect from screens. So let's get to it.
Here are the 4 main ways parents typically ask their children to turn off the screens, and their consequences:
Sitting down and calmly talking to your children, explaining the why behind things while looking them in the eye is the best approach. Many children do not understand why they should not be in front of a screen for so long and it does not help when they see their parents almost all day glued to one. Screaming and anger do not do any good in the long run, dialogue does. In general, when we explain the reasons why to children, and when we are consistent, it is easier for them to follow the rules.
Every study I have read has come to the same conclusion: when parents are firm but calm and they listen to the child's point of view and explain why something is bad instead of punishing them, their children grow up to be happier, more responsible, determined and successful, with higher self-esteem.
Of course there is not just one way to parent. And we all make mistakes. Most parents want the best for their children even if they do not always act in the best interest of their child's emotional health. It is not easy and we should not feel guilty, but we must find a balance between what is best for them and for us.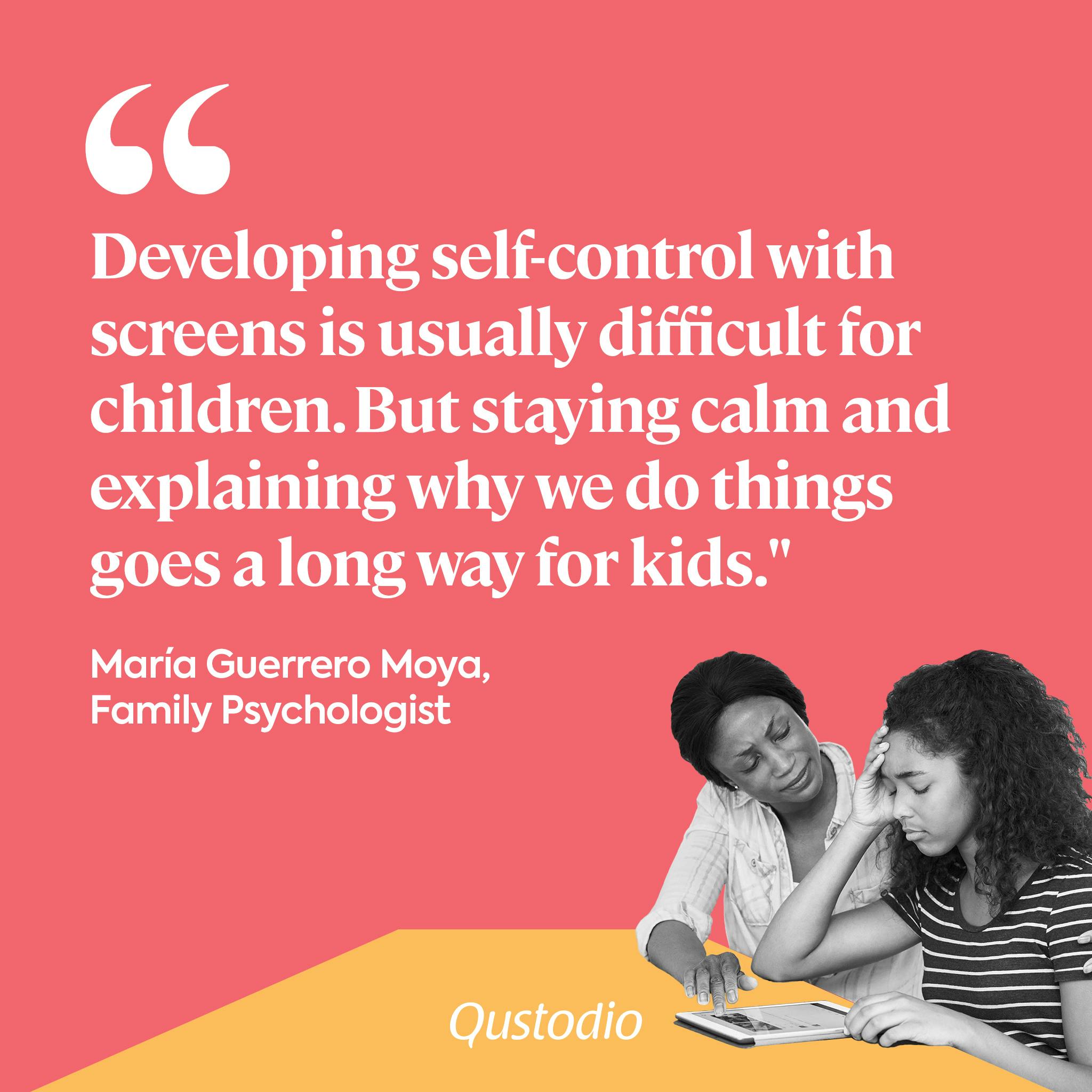 And it is important to remember that developing self-control with screens is usually difficult for children. But staying calm and explaining why we do things goes a long way for kids. This factual style is true for all conflicts and screen time is actually a great chance to practice using it. I encourage you to continue to use a calm and factual style and to have patience because your efforts will be rewarded in the future.
Further reading on online safety and digital wellbeing:
Interested in learning more about parenting styles?